Affordable Interest Mortgage • Kurt Rodgers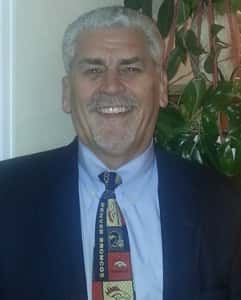 In 2001 Kurt Rodgers decided to start Affordable Interest Mortgage after noticing that there was a serious lack of customer service in the mortgage industry. He started by building a great staff who all share the same philosophy: "It's all about YOU, the customer."
Together Kurt and his team have built Affordable Interest Mortgage into a company that always puts the clients first in all aspects. AIM was able to stay in business during the mortgage meltdown due to how they treat clients, with respect and gratitude.
Find out how to qualify for a new home loan or refinance your current home loan! Call Kurt Rodgers today at (720) 895-0500 or look for him on the web at aimortgage.net.

---
American Liberty Mortgage • Bruce Simmons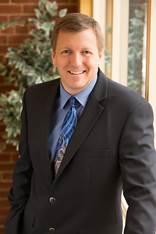 For over 14 years reverse mortgage specialist Bruce Simmons has delivered homeowners across the Front Range from costly monthly mortgage payments, relieving financial stress while providing additional income for retirement. Bruce wants you to learn the truth about reverse mortgages so you can make an informed decision for your retirement years.
Call Bruce directly at (303) 467-7821 to begin drawing equity from your home. Bruce will come to you anywhere in the Front Range for an in-person, no-obligation consultation.
Listen every Thursday at 2:30 on Ask the Experts as Bruce hosts Reverse Mortgage Radio and visit ReverseMortgageRadio.net.
NMLS # 409914, regulated by the division of real estate.

---
Arvada West Auto and Truck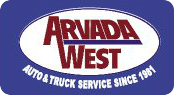 Arvada West Auto and Truck is the place mechanics take their vehicles when they don't know how to fix them.
Dorsey Johnson is one of the most talented and knowledgeable mechanics you're likely to ever meet.
And on top of that, they're just good people over there.
Drop by Arvada West at 11752 W 64th in Arvada or call 303.422.1065 if you ever have any questions about your vehicle.
---
Bristlecone Shooting • Jacquelyn & Brian Clark

When Jacquelyn and Brian Clark opened Bristlecone Shooting in 2015, they intentionally created a clean, inviting atmosphere where all levels of shooters would feel comfortable. Jacquelyn knew from experience that gun shops tended to be "boy's clubs," and she wanted to offer women the chance to take classes, develop their shooting skills, and enjoy the sport of shooting. Visit 12105 West Cedar Drive, Lakewood and see for yourself that this isn't your grandfather's shooting range!
Call (303) 985-0989 or learn more at BristleconeShooting.com.
---
Colorado Select • Drive Radio

John Rush, host of KLZ's Drive Radio, founded Colorado Select Car Care as a referral service to help consumers find a mechanic they could trust.  Colorado Select shops are all peer reviewed, maintaining the highest standards of technical excellence, customer satisfaction, and cleanliness. Most importantly, they all offer the industry's best 3 year, 36,000 mile warranty on every repair! Find a Colorado Select Car Care Center near you at ColoradoSelect.com.
For expert advice about your vehicle, call John Rush LIVE on air 10am-1pm MST every Saturday: (303) 477-5600.
Email: John@Drive-Radio.com
---
Extreme Auto Repair • Dennis Brewster

At Extreme Auto Repair, Dennis Brewster and his team will always go to the extreme for you.
$16.99 deluxe oil change & safety inspection
22 service bays so there is always room for your vehicle
5 loaner cars so you don't have to rent while your car is in the shop
Free shuttle service
Factory scan tools=the most accurate diagnosis
9 tow trucks on site
3 year, 36,000 mile warranty
ONLY Colorado Select car care center in Douglas county
AAA, BBB, ASE certified master techs
10274 S. Dransfeldt Rd., Parker
Call 303-841-1071 or visit ExtremeAutoRepair.com.
---
 Flesch & Beck Law • Kevin C. Flesch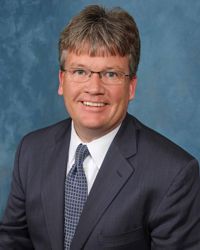 Flesch & Beck Law is an injury and criminal defense law firm in Denver that provides superior representation to the injured in the Denver metropolitan area and throughout Colorado. Our offices are conveniently located in the Chase Bank Building in Englewood, one block west of the corner of Hampden and Broadway. For more information about the personal injury and criminal defense services we provide, contact us today.
720.689.0322 or visit fleschlawfirm.com.
Englewood Office  
333 W. Hampden Avenue
Suite 710
Englewood, CO 80110
Phone: 720.689.0322
Fax: 303.806.8882
Denver Office
999 18th Street
Suite 3000
Denver, CO 80202
Phone: 720.689.0322

---
Householder Group • David Cichon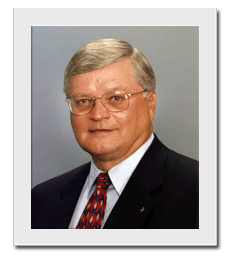 David R. Cichon, M.Ed, Certified Estate Planner, RFC, has over 35 years of experience in the financial services industry. He specializes in working with people who are planning for retirement and retired clients who want to preserve and grow their assets. Call for a free consultation with David at 720-482-1917 or visit HouseHolderGroup.com.
---
Larry's Automotive and Transmission Repair

Colorado Select member Larry's Automotive is committed to performing the highest quality repairs and services. Their number one priority is customer satisfaction and safety. Because they have over 30 years' experience and offer a 3-year, 36,000 mile warranty, you can be confident that the job will be done right.
7231 Bradburn Blvd.
Westminster, Colorado 80030
Call 303-427-2108, email larrystrans@aol.com, or visit LarrysAutomotiveWestminster.com.
---
Michael Bailey Law Office • Mobile Estate Planning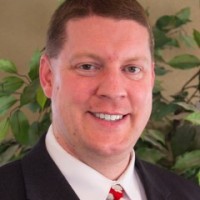 I don't even own an "estate!" Do I need estate planning?

Yes, you do, and you need it right away.
Michael Bailey is the attorney who makes house calls. He'll meet with you wherever you are to work out the details of your "exit strategy," as he likes to put it. Mr. Bailey is especially driven to help our Veterans get the benefits they are due! Michael's areas of expertise include:
Wills, Trusts, Powers of Attorney
Veterans Benefits
Medicaid & Long Term Care Planning
Elder Law
Michael hosts his own weekly radio show on KLZ: Mobile Estate Planning with Michael Bailey, Wednesdays at 2:30 during Ask the Experts (ATX). It's not every day you meet an estate planner with a great sense of humor, so listen every Wednesday for some valuable information combined with a few good laughs.
Call 720-394-6887 or visit Mblawllc.com.

---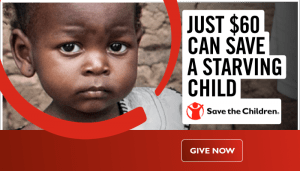 Nearly 100 years ago, a remarkable woman founded Save the Children to rescue our most vulnerable.
After WWI, children in Germany faced life-threatening food shortages. British woman Eglantyne Jebb believed every child deserved a healthy start in life no matter their nationality.
Almost a century later, Save the Children has expanded across the globe, rescuing our most vulnerable here and abroad.
Today your one-time gift of $60 can provide emergency nutrition to a child suffering from severe acute malnutrition. Your KLZ donation does not merely feed a hungry child; your one-time, $60 gift can save a starving child.
After almost 100 years, Save the Children remains true to the vision of Eglantyne: meeting the greatest need of our most vulnerable.
Give now at SaveChildrenKLZ.org.
---
Thunderstorm Roofing • Wally Godby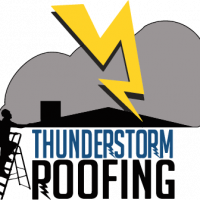 Wally Godby at Thunderstorm Roofing is the official KLZ Roofer.
Call Wally for your free roof inspection at 720.541.0705, mention KLZ, and Wally will personally come out and do a full inspection on your roof for no charge at all.
Wally will help you maximize the insurance claim to repair or even replace your roof.
Call Wally at 720.541.0705 for your free KLZ roof inspection and know what is happening on your roof.